Travel
Version française, cliquez sur les icone en haut à droite
100% REP DOM
3rd edition
PARADISE Island, home of the BACHATA: the DOMINICAN REPUBLIC!
Cocktails, native foods, activities, entertainment, excursions, dance classes,
a great program awaits.
With his experience in stays in the Dominican Republic, BACHATACCRO Association will discover this country with a sure touch with the locals.
Takeoff April 30, 2016 in Paris for the Dominican Republic ... towards Bavaro (Punta Cana)
In a luxury 4 * hotel ..... Beach Resort & Spa, situated on a long white sandy beach lined with coconut trees, the most beautiful beach in the Dominican Republic, come and spend the most beautiful holidays of your life!
PLAYA, crystal clear water, fine sand and turquoise Caribbean Sea in full
FARNIENTE, beautiful landscapes
RELAXATION, surrounded by beautiful palm grove and bright, spacious gardens and exotic flowers, so Caribbean
DISCOVERY ... thanks to tours and excursions you can explore the wonders of the island and its inhabitants
DANCE ..... you can even dance in the carwash & bars, typical places where Dominicans meet in the evening to dance and / or drink
Some images, a taste but there is even better!
Dominican Republic
The Dominican Republic is a paradise destination. The island has plenty to offer, both to those who wish to have fun and those who prefer to relax or explore nature. The stunning white sandy beaches lapped by turquoise waters and surrounded by lush vegetation are irresistible.
This country is much more than sun and beaches: the contrasts of the landscape will captivate you. This country contains unsuspected places and the incomparable beauty where mountains are dotted with rivers and waterfalls and lakes inhabited abundant exotic wildlife.
Punta Cana is paradise a reality. His welcoming and fascinating environment makes it the ideal place to enjoy a wonderful holiday in the Caribbean. Between the palm trees and coconut palms, you will enjoy Playa Bavaro, a beautiful white sandy beach 3 km long washed by turquoise waters.
In addition to its beautiful beaches, Punta Cana also offers a variety of activities.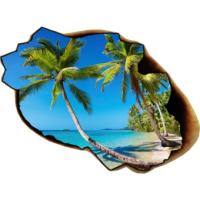 Hotel
You will stay in a 4 * Resort & Spa on the Beach El Cortecito (Bavaro) feet in the water!
Everything will be only luxury and quality services in ALL INCLUSIVE:
THE ROOMS
Superior rooms all 34m² of comfort with 1 king bed or 2 (3) queen with terrace or balcony
Bath or shower, hairdryer, mirror
Minibar included replenished regularly with water and softs drinks offered
Air conditioning, LCD satellite TV, safe, iron, coffee maker, direct dial telephone
The household and the beds are made every day
SERVICES
6 bars including 1 in the pool and 1 on the beach
2 snack bars 24/24
Included 8 restaurants (2 main buffets + 1 grill buffet, 1 Italian, 1 Brazilian, 1 mexican, 1 Spanish, 1 Asian)
1 seafood restaurant (€)
Drinking and / or eating 24/24 if you want
3 swimming pools, private beach, deckchairs, towels and umbrellas
2 jacuzzis
Direct beach access
Non-motorized water sports (sailing, canoeing, kayaking, catamaran, warterpolo, snorkelling ...), motorized water sports (jet ski, boat, parasailing, banana, peach, speed boat, scuba diving ...) (€), gym (€), tennis, basketball, badminton, volleyball, beach soccer, archery, petanque, darts, bicycles, table tennis, billiards, aerobics, introduction to diving, activities and games, ...
Day and night entertainment
Concerts
Disco with Dj with bars where drinks are included
Shopping center (€), spa (€), Sauna (€), Casino (€), Golf (€), Laundry (€), car rental (€), Horseback Riding (€), Wi-Fi public areas and / or rooms (€), internet room, Clinic (€), Currency Exchange, ATMs, ...
Everything is done for your comfort!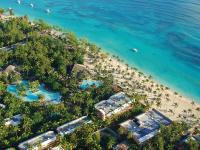 Animations , visits, outings and excursions
Animations, evenings , visits and excursions included in the price :
- Welcome cocktail
- El Cortecito Village
- Playa de Bavaro, a UNESCO heritage
- Disco Caribe ( dancing in a nightclub )
- Carwash , learn about the night life of the Dominicans, go in contact with local and authentic dance Bachata
- Drink Point and local bars
- Chez Nicole (jewelry Larimar and Amber, manufacture and sale of cigars, souvenirs)
- Discover the real Dominican Bachata with dancers and local teachers
- Evening beach
- Theme evening
- Day trip to discover the country and local meals and drinks
- Courses of Dancing
And other extra activities :
- Capitan Cook ( seafood and seafood restaurant on the beach) ( € )
- Excursion to half-day or day group rate
Workshops
More over 10h Dances !
BACHATANGO
BASIC Y STYLING
BACHATA MODERNA
BACHATA FUSION
BACHATA SENSUAL
BACHATA MIX STYLE
SHINES/FOOTWORKS
BACHATA DOMINICAN
The courses will be dispensed by Yoann y Nadège , International Bachata teachers .
Campeones Bachata several times in France and Europa, and pedagogos Professional , you can learn in the best condiciones with quality courses.
Bachata lessons with a local teacher autenticar !
You the Inmensa oportunidad 'll learn Bachata Dominicana autenticar local teachers with the best specially came verter you to Santo Domingo .
Rodolfo Castro Montano , and several teacher campeón Bachata Bachata República Dominicana internacional
And Comrade , there dancing teacher, Yocasti puntiel .
The courses of all levels will Dances
Participación currently no mandatory
Travel
The living room is open to ALL!
The +
A hotel feet in the water
The dances courses
Dance moments with local
Typical shopping venues nearby
The discovery of the Dominican Republic (culture, tradition, kitchen)
Evenings and exits out of the hotel
Coaching Group
The travel diary to prepare his stay
A friendly stay
The ALL INCLUSIVE !!!
The -
there are not any !
FLIGHTS / TRANSFERS + R / + R 4 * HOTEL 9J / 7N + ALL INCLUSIVE TOURIST MAP + + + INSURANCE STAGES DANCE + EXCURSIONS = :-)
From April 30 to May 8, 2016
ALL-IN
€ 1,399
RATE GUARANTEED!
+ € 60 for registrations from 25/12 (rising fuel costs as conditions of travel agency)
Based on double room
Opportunity to be 3 adults per room, please contact us (this option can be taken by the association according to the number of total participants).
No obligation to come to 2 or more, we will find you a (an) Chamber partner among the participant (s)!
Possibility of PAYMENT IN SEVERAL no cost!
CHEQUES HOLIDAYS accepted!
! WARNING !
PASSPORT REQUIRED = valid until six months after the return date.
payment terms :
Deposit of € 379 or about 30% at registration and the balance to be received before March 31, 2016.
Payment facilities:
7 times in: € 379 + 6 x 170 € for all registration before September 25, 2015
In 6 times: 5 x € 379 + € 204 for all registrations before October 25, 2015
5 times: 4 x € 379 + € 255 for all registrations before November 25, 2015
In 4 times: 3 x € 379 + € 340 for all registrations before December 25, 2015
In 3: 2 x € 379 + € 510 for all registrations before December 25, 2015
In 2: 1 x € 379 + € 1020 for all registrations before December 25, 2015
In both 1: € 1399 for all registrations before December 25, 2015
* Rates after rising fuel (+ € 60) for entries from December 25, 2015 *
In 3: 2 x € 379 + € 540 for all registrations before January 25, 2016
In 2: 1 x € 379 + € 1080 for all registrations before February 25, 2016
In both 1: € 1459 for all registrations before March 25, 2016
For information et.ou special requests in relation to the payment, please contact us!
Checks payable to the order of "BACHATACCRO" and / or holiday vouchers valid.
The checks are cashed at the end of each month from September (except special requests)
Last debited monthly maximum end of March!
SUPPLEMENT SINGLE ROOM
Supplement to the stay = € 320 +
(Depending on the fare conditions of the hotel)
!!! NUMBER OF PLACES LI-MI-TED !!!
Previous editions have displayed "FULL" in a few weeks, so book quickly.
Reservation
SO YES !
GOING WITH BACHATACCRO !
BOOKING
> Send full name bachataccro@hotmail.fr by mail to inform you register and reserve your place.
> Complete the registration form and send it along with the signed Charter , a copy of your passport, the fact sheet and the payment to:
BACHATACCRO ASSOCIATION
126 Avenue Victor Hugo
92170 VANVES
PRINT YOUR DOCUMENTS :
Bulletin inscription
FIche-de-renseignements
Charte du séjour
# The copy of the passport can possibly be sent later #
This will leave you time to do it if you do not have one , if it does not meet the requirements or is outdated .
Remember, seating is limited .
The latest editions have FULL displayed in weeks !!!
first come, first served !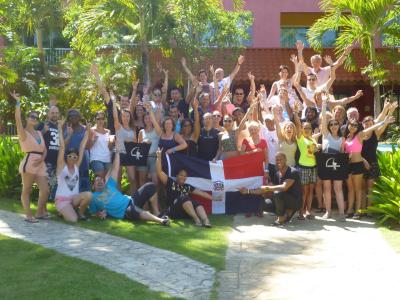 Condition
the price includes :
• The direct flight to and from Paris
• Accommodation in 4 * hotel, 9d / 7n in superior double room with terrace or balcony (or similar)
• The all inclusive
• Transfers by air-conditioned coach
• National and international airport taxes
• The hotel taxes and services
• Assists with embarkations
• Mandatory tourist map
• Courses dances
• Rental of rooms and spaces for dance classes
• Excursions and outings in the program
• Evenings with local included in the program (excluding transport)
• Insurance: assistance, repatriation, cancellation with previous illnesses, all epidemics, trip interruption, baggage and aircraft ratage the travel agency (conditions apply)
• Liability insurance and tour operator owned by the association Bachataccro
• The travel assistance (repatriation, injury, illness, death, ...) is within your credit card
• Rising fuel
• Coaching Group
The price does not include:
• The exit fee of $ 20 per person, payable in cash, initially in the Dominican Republic.
• The single supplement
• The order of personal expenses
• Tips
• The services not included in the all inclusive
• Excursions and not in the program outputs (we will proposals group rate)
• Nocturnal transport excluding local taxis program
• The optional insurance
• Cancellation fees (under conditions)
Some images from previous editions